Pursuing honor leads to devastating murders in Pakistan, protection of one's honor has become a horrific practice leading to brutal acts. Lack of education and prevalence of cultural traditions have cut down the humanity factors encouraging extreme actions as much as murders in the name of honor with many reforms and laws amended the issues still prevails in the society.
According to HRCP over 1000 honor killings are reported each year, not to mention but this is not the exact figure as numerous such cases are dusted under the carpet and are unreported.  Lives of so many women mostly have been taken away without any fear of punishment fore mostly because the law against the issue is still not enforced. The cases of honor killings are uncountable, the causes are bizarre and the laws remain unimplemented.
Honour killing stories seem like something we have often heard about, only the time and characters changes, the causes, and plots seem to be the same old. Thousands of lives gone and yet failed to get under our skin. A collection of some honour killing cases is made in this piece of writing to help us understand in depth why the crime is still a stigma in our society.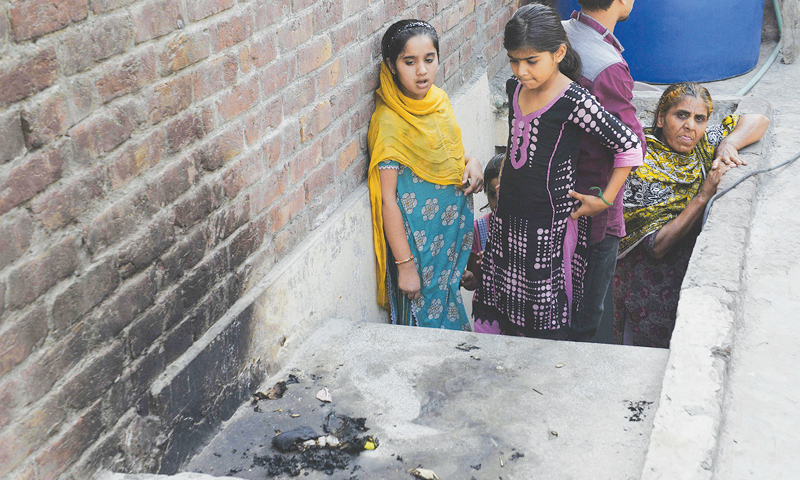 1. Zeenat Rafiq's case: Burned for love
The crime of 18-year-old Zeenat was only that she had married a partner Hassan Khan on her own choice.  Zeenat belonging to Lahore had fallen in love with a young motorcycle mechanic only when she was 12 years old. The friendship of the two soon turned into romance and knowing the embargos Zeenat had insisted Hassan on getting married to her. And finally, the couple registered a court marriage with a thought that with a legal bond they cannot be harmed.
However, it was only a couple of weeks after the marriage of the two in May 2011 that poor Zeenat was found dead at her mother's house.
There was not even any requirement for investigations as it was Zeenat's mother Parveen Rafiq who fearlessly claimed that she has murdered her daughter and brought back the honour of her family. No sign of guilt was found in the mother's eyes when taken into custody. She stated that first she had tried squeezing Zeenat's neck and when she was almost dead, she threw kerosene over her and the girl was burned to death.
There was fear among the neighborhood and many claimed that the mother herself announced the murder of her daughter and took pride in the horrific act.
Hassan khan being in a brief marital relationship with Zeenat and only left with a few of her keepsakes has filed for legal actions and in his rage has taken the right steps, because of which the predator might even undergo the deserved punishment.
2. Murder of a 12-year-old:
Can you even believe that someone as young as 12 years of age is perceived to have damaged the so-called honour of a family? It was 27th of June 2017 when 12-year-old Naghma was shot dead by the accused uncle and his son. Belonging to a small village in a western district of Khyber Pakhtunkhwa Naghma had eloped with a young boy five days prior to her murder.
She was caught by security forces and handed over to the family with a promise that no harm shall be done to her. However, traditionally thought whatever Naghma had done was not forgivable and for the tribe killing her in the name of honour was the only option.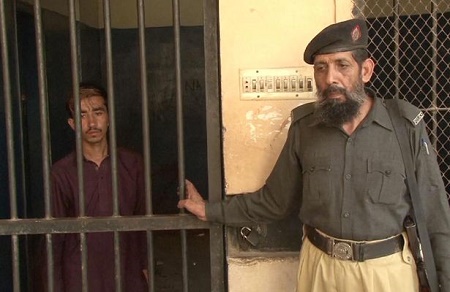 3. Why Sumaira neck was slit open?
27th of April 2016 was not a good day for Sumaira, she was murdered with a kitchen knife with multiple stabs all over her body and slitting of her neck by her very own 20-year-old brother Hayat Khan.  Sumaira belonged to Orangi town in Karachi and being as young as 16 years old has no idea about the devastating reality of the norms and tradition of the society she belonged to her.
Her crime? Well, she was caught talking to a man over the phone, hey brother without further interrogating willed for a murder. Was this a crime enough to be murdered? And was this really something that had in any way sabotaged the family's honour?
4. The Honour killing of an Elderly Couple and their children:
Ghulam Fatima belonging to the beautiful valley of Swat once forcefully married to a man of her family's choice got a divorce for a man in Islamabad to be married off to nearly 30 years ago. The time had gone by fine for Fatima as she had been living a happily wedded life with her husband and four children. It was thirty years later that her son from her first husband decided to bring back the honour perceived to be lost by her mother by killing her.
He along with the help of three other men tranquilized the family's food somehow and then later ambushed them with ax and knives to death. The devastating honour killing incident took place on December 10 of 2014 and the predator is still left unpunished after all these years.
5. Couple Dies for Marriage:
Punjab is also known to be a province with most honour killing cases and one of such of the cases of a 16-year-old girl and a 31-year-old man who was horrifically murdered simply because they had married against the family's will. The girl family had caught the couple in June of 2014 a few months after the marriage of the two and forcefully tied them up and ended up slitting their throats.
This is the price both had paid for enjoying the liberty of loving each other and legally getting married.
6. Ghotki case:
It was January of 2018 when a couple to be wedded as per family will was shot with open fire now the question simply pops up why would anyone want to kill a couple that is days away from getting married and that also on the will of family.
The reason is absolutely bizarre, the girl naming Nazeeran living in a small village in the suburbs of Ghotki Sindh was to marry her cousin Shahid soon enough, her crime? She was caught speaking to her fiance and that to her maternal uncle was a huge disgrace brought to the family. In his rage, he opened fire and killed both the girl and the boy. The bodies were handed over to the family, the house which was supposed to lit up with wedding charms was now a place for mourning.
According to the police, two of the girl's uncle were accused of this honour killing have also have known to have no shame for whatever deed. This case in itself is a big question mark, however, it is true that may the cause be valid or invalid honour killing is a horrifying practice in itself but in Nazeeran's case, it was just simply a cold-blooded murder.
7. Daughter killed Brutally by the Parents:
On November 1st, 2012 Muhammad Jahangir a doctor at kotli local hospital declared a girl with third-degree burns dead. He further stated that the girl was a victim of an acid attack and has ultimately lost her life because of the immense pain it has caused.  The life for this 16-year-old girl was over only when she was caught talking to a man outside her house in Kashmir by her parents.
The parents upon catching her were furious of the activities conducted by their daughter. For them, the only way to maintain their position as a respectable member of the community was by punishing their daughter and that too brutally. The couple had admitted that they had first attacked their daughter and then poured the extensive amount of acid all over her body to an extent that the flesh had left the bones.
The brutal honor killing case remained one of the most prominent in the respective year.
8. Five Woman Buried Alive Dishonourably:
September 1st, 2008 was a day when the sky had turned red with blood for Quetta, the day seemed to have made its way for its brutality in history. It was a day of the cold-blooded murder of five women belonging to a small village Babakot,  three of which were teenagers and two were the mothers, their crime was to be married off on their own choice.
Armed men from the tribe forcefully got the woman out of their house, inhumanly injured and shot them and then they were buried alive in scrubs. According to the report of the Asian Human Rights Commission when the dead bodies of five were found they had been half eaten by the animals.
This incident had Many women in the neighborhood terrified for years.
9. The killing of Three in Faisalabad:
It was 11 of May 2016 when a man gunned down his female cousins, mother in law and wife with a perception that three of them maintain extramarital affairs with other men. This men attempted with cruel act with two of his friends and ran away right after the crime was committed.
The authorities ordered for manhunt but no successful outcome was generated. In many honour killing cases the accused do not fail to avoid punishment and cases like these are piled up unsolved for years.
10. Vocalist Paid the Price for her Passion:
Peshawar a land known for its artistic culture is one of the most developed cities of Khyber. Aymen Udas being a 30-year-old female vocalist loved what she did, she enjoyed her passion for singing and appeared on television with some of her songs quite popular. In April of 2009, Aymen was found dead in her house and upon investigation, it came across as an honour killing case.
Two of her own brothers Ismail and Alamgir were responsible for this dreadful act, they stated that they could not digest how Aymen had brought utter disgrace to the family. She also divorced and remained on her own choice which in no way was acceptable for Ayman family and they could never live with the perceived fact that Aymen has brought dishonor to h family. She was heartlessly shot dead by her own blood.
Honour killing unfortunately still continues in our society as mostly the mindset is known to have become a slave of tradition. Not only are rural areas affected by the practice but also urban cities have maintained the culture since long. Harm from honour killing will remain a stigma if the issues and causes are not addressed by the authorities, the issue no more can be ignored.
Muhammad Usman Awan is a Blogger and Social Entrepreneur who founded first Anti Harassment Awareness Campaign "Stop Harassment Now". The Purpose of this campaign is to empower and educate our Girls and Working Women against Harassment.